How To Use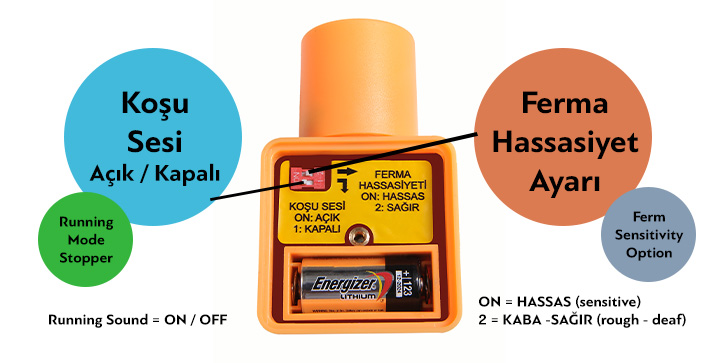 - Magnetic button magnet zooming monitoring device is brought into operation.
- Magnet closes every second closer to the device.
- Magnet sound mode we want to reach the long expected change of holding steady voice. When we come to select audio, then remove the magnet. (Memory is recorded.)
- The sensitivity can be adjusted with the switches under the cover ferme or jogging mode can make the beeper remain silent.